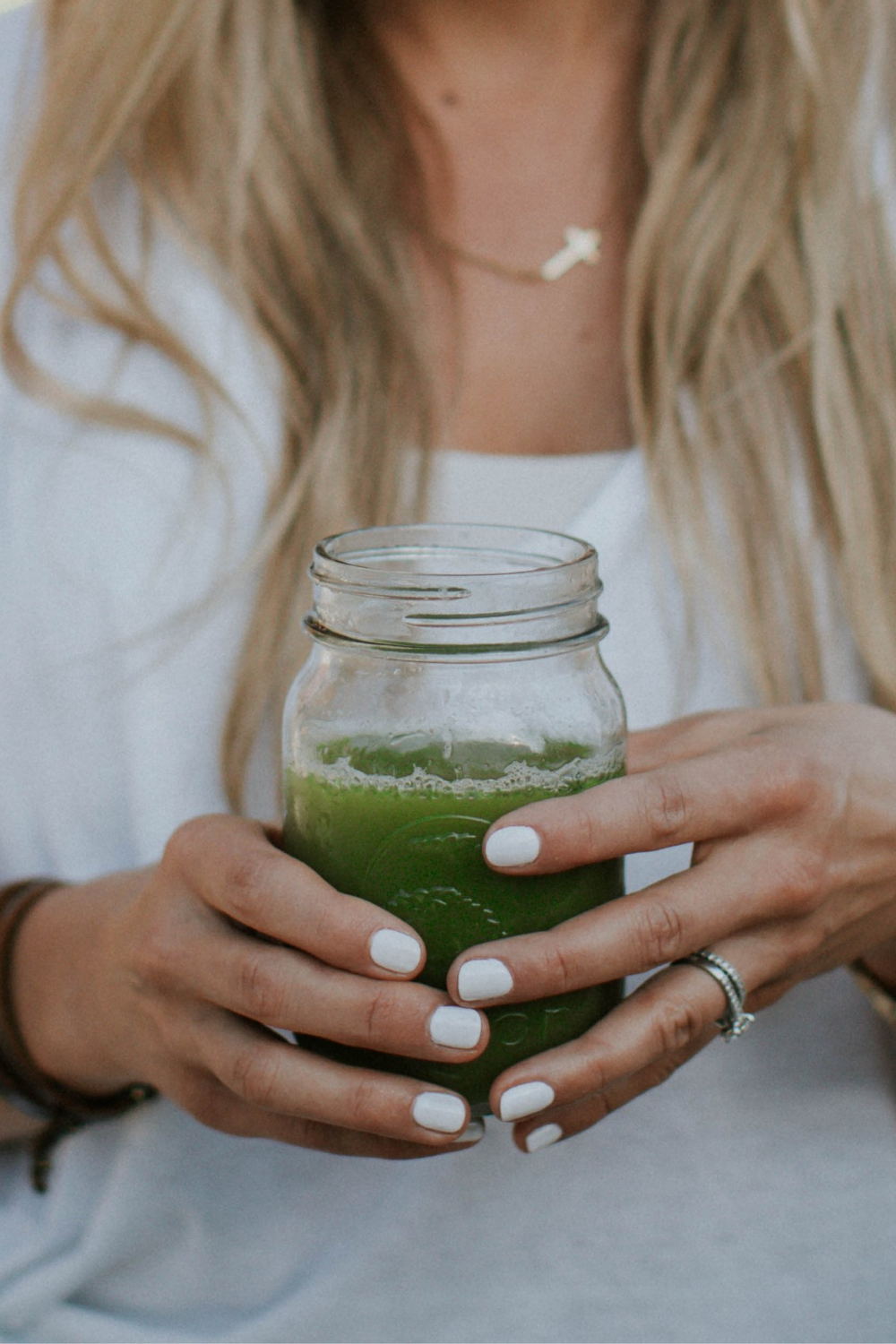 THIS POST MAY CONTAIN AFFILIATE LINKS. LEARN MORE ABOUT OUR
PRIVACY POLICY.
Are you looking for a morning wake-me-up or a midday snack that will nourish your body head-to-toe and that's perfect to take with you when you're on the go? If so, I've got you with this simple & delicious Green Juice!
THE BEST TASTING GREEN JUICE
EQUIPMENT
INGREDIENTS
1 green apple, cored and chopped

1 cup baby spinach

4 mint leaves

1 cucumber, ends removed

4 celery stalks

1 lemon, peeled
INSTRUCTIONS
Wash and prepare all ingredients (chopping vegetables and fruit into pieces small enough to fit in your juicer).

Juice all ingredients through a juicer in the order listed.

Serve immediately or refrigerate in an airtight glass container for up to 3 days (although juices are best fresh).
NOTES
Use organic ingredients when possible.

If you do not have a juicer, you can use a high-speed blender. Blend all ingredients with ¼ cup water and use a cheesecloth to strain the juice.

If you have thyroid issues or a sensitivity to

foods that contain goitrogens, spinach can be substituted with lettuce or bok choy. You can lightly steam the spinach & cool it before juicing.